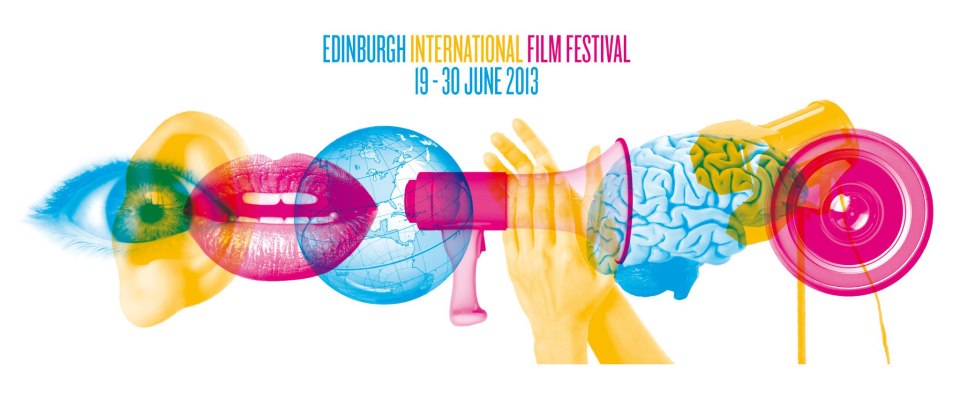 And so we bid a fond farewell to this year's Edinburgh International Film Festival.  A typically diverse programme of movies from around the world brought us touching drama, thrilling action, surreal fantasy and insightful documentaries, and made for a fascinating fortnight of cinema.  The festival always concludes with a "Best of the Fest" line-up shown on the last day, and almost inevitably this selection of twelve films (apparently chosen through audience reaction) misses out some of the lesser-known gems that have screened over the last two weeks.  As such, Geekzine's festival coverage will conclude with our alternative "Best of the Fest" rundown, giving honourable mentions to the movies we feel deserve recognition for their sheer quality, as well as announcing our favourite film of this year's festival.  Some of these films we've already reviewed, some we haven't, but rest assured that all of them are thoroughly deserving of your attention….should they ever receive a UK release!
Two very different spy thrillers impressed early on at the festival.  Satirical black comedy The Colour of the Chameleon, from Bulgarian director Emil Christov, tells the story of a deranged former KGB agent who embarks on an elaborate mission of petty vengeance, just as Communism begins to fall in Bulgaria.  Walking a thin line between comedy and tragedy, the film skewers the hypocrisy of political radicals as well as offering a sobering condemnation of state surveillance practices in former Communist countries.  The Berlin File (which also appears in the festival's official "Best of the Fest" line-up) is a Korean espionage thriller of a very different hue, taking its cues from more action-packed spy films like the James Bond and Jason Bourne franchises.  Its stunning shoot-outs and fight scenes don't make up for an overly-convoluted plot which doesn't quite hold up to scrutiny, but it's genuinely fascinating to see a film whose protagonists are North Korean, a perspective which is rarely represented in big-budget cinema (though not without good reason).
Beguiling Iranian sci-fi Taboor was the first film we saw at the festival, and its meditative tale of an elderly exterminator travelling through what might be a post-apocalyptic Tehran is bleak but enchanting.  Of a similar atmosphere was Norwegian director Hisham Zaman's debut feature film Before Snowfall, a tragic road movie about a Kurdish farm boy pursuing his runaway sister from Iraq to Norway in order to commit an honour killing.  As the setting changes from the slums of Istanbul to the snowscapes of Oslo, via Greek forests and German subways, the film also explores the immigrant experience in modern Europe, following the young antihero as he makes new friends and enemies on his journey towards a devastating conclusion.
There are often a number of films at the festival which deal in dreamlike surrealism, and three in particular this year strove to blur the line between fantasy and reality in such a way.  Lilou's Adventure, from Japan, and Lukas the Strange, from the Philippines, both featured child protagonists embarking on journeys into the unknown to find missing loved ones. Whilst Lukas sees the eponymous young hero encounter strange and magical happenings right from the beginning – before abandoning his family, Lukas' father reveals that he is actually a mythical half-horse creature called a tikbalang – Lilou's eponymous heroine only encounters the fantastical once she begins searching for her lost friend Kokoro, and through a series of Lynchian dream sequences finds her way to an alternate version of Tokyo.  While both films have compelling ideas and strong individual scenes, they could have benefited from some judicious editing, and both are so oblique in their storytelling as to be ultimately rather unsatisfying.  A much more concise and coherent piece of mundane magic is presented by Emperor Visits the Hell, a Chinese film which retells a classic fairytale about gods, demons and the underworld without any costumes or special effects.  Despite its humdrum appearance, the story and performances draw you into the tale of a desperate emperor trying to escape the bonds of hell, and it ends up being a thoroughly satisfying little film.
Not all the films at this year's festival were po-faced meditations on reality and morality, though.  Pixar's Monsters University proved itself to be almost as loveable and entertaining as its predecessor, 2001's Monsters Inc, although not quite up to the the studio's astronomically high standards.  Also turning heads was Tudor Giurgiu's Of Snails and Men, a Romanian comedy-drama set in 1992 about a group of factory workers who try to save their jobs by selling sperm.  It's rather lazily been billed as the Romanian Full Monty, but the comparison is an apt one; the unfolding drama of the main characters' home lives is juxtaposed nicely with the amusingly ludicrous plan they concoct to protect their livelihoods.  The Canadian film Old Stock is also a comedy with a serious side, telling as it does the story of a young man living in a retirement home to hide from his troubled past.  At times it's a little too quirky for its own good, but the film's combination of gentle humour and tragicomic romance make it one of the highlights of this year's festival.
Even an arty affair like the Edinburgh International Film Festival is not devoid of the odd action film, and there were two this year which stood head and shoulders above their peers.  Motorway stars veteran Hong Kong actor Anthony Wong, and follows two traffic cops in their efforts to bring down an infamous getaway driver.  Unique in its focus on the driving action in particular, the film almost feels like a police-centric version of The Fast and the Furious, and despite coughing up almost every cop cliche in the book proves to be a thrilling watch.  A rather different, but no less enthralling spectacle is Frankenstein's Army, from Dutch director Richard Raaphorst.  An inspired work of crossover horror, its array of utterly stunning monster designs more than makes up for any shortcomings in the film's script and structure, and in terms of sheer enjoyment it was one of the very best films to be found at the festival.
As is the case every year, EIFF 2013 also showcased dozens of quality documentaries over the last two weeks.  Unfortunately, we at the Geekzine were only able to catch a couple of them, but both proved to be superb examples of the form.  We Steal Secrets: The Story of Wikileaks is the new film from director Alex Gibney (Taxi to the Dark Side, Enron: the Smartest Guys in the Room), in which he attempts to present an objective account of the rise of the Wikileaks organisation, and its acquisition and dissemination of thousands of classified documents pertaining to the wars in Iraq and Afghanistan.  By demonstrating how far-reaching issues of security and possible evidence of war crimes became obscured by the media's obsession with the people behind the leaks, Gibney makes a powerful statement about the strength of personality and the insidious power of vengeful governments.  The other documentary we caught was Khaled Jarrar's Infiltrators, a gripping chronicle of the many attempts made every single day by Palestinians to illegally cross over the wall into Israel.  Some succeed, some fail, but the viewer is made to feel like they're with all of them every step of the way.  We Steal Secrets is due to be released in the UK on 12th July, and although Infiltrators doesn't yet have such a date, both of these informative and engrossing films are well worth your time and money.
And so we come to the ultimate accolade; the Geekzine film of the fest!  Those of you who have been keeping up with our reviews over the last two weeks may have noticed that one movie is conspicuously absent from the above list, and that movie is Shane Carruth's magnificent Upstream Color.
Upstream Color actually manages to combine in one movie many of the core elements of the festival's best films.  It's perplexing, philosophical and fantastical, while at the same time being tragic, romantic and profoundly moving.  Many critics feared that Carruth's follow-up to his 2004 cult hit Primer would be unable to live up to the standard set by that film, but even though it's taken nine years to realise, Upstream Color is more than a match for its predecessor.  Its embarrassment of cinematic riches, including stunning cinematography, wonderful performances from its two leads and a magnificently haunting soundtrack, mean that it's an easy choice for Geekzine's film of the Edinburgh International Film Festival 2013!
So that's it for this year.  Thanks for reading all our reports and reviews over the last two weeks, and as always we welcome your comments on which films have taken your fancy at the 2013 festival.  Be seeing you!